Hot Tub Specialists in East Anglia
Proudly serving our valued customers in Norwich and across all of East Anglia since 2003
High-Quality Hot Tubs & SwinSpas
Established and well-known hot tub brands from Canada, Europe, the United States and more
A Wealth of Experience & Expertise
Over 60 years of combined industry experience in hot tubs and unrivalled local expertise in Norwich
Fitting, Maintenance & Repairs
Full range of services including hot tub fitting, maintenance, repair, and aftercare for our customers
Hot Tubs in Norfolk & Suffolk
Our award-winning team of hot tub specialists is your number one choice for fitting, maintenance, and repair in Norwich and beyond. We stock a wide variety of hot tubs from well-known and reputable brands from Canada, the United States, Europe, and elsewhere with a full range of parts and products in our UK warehouse. Come visit our showroom in Norwich.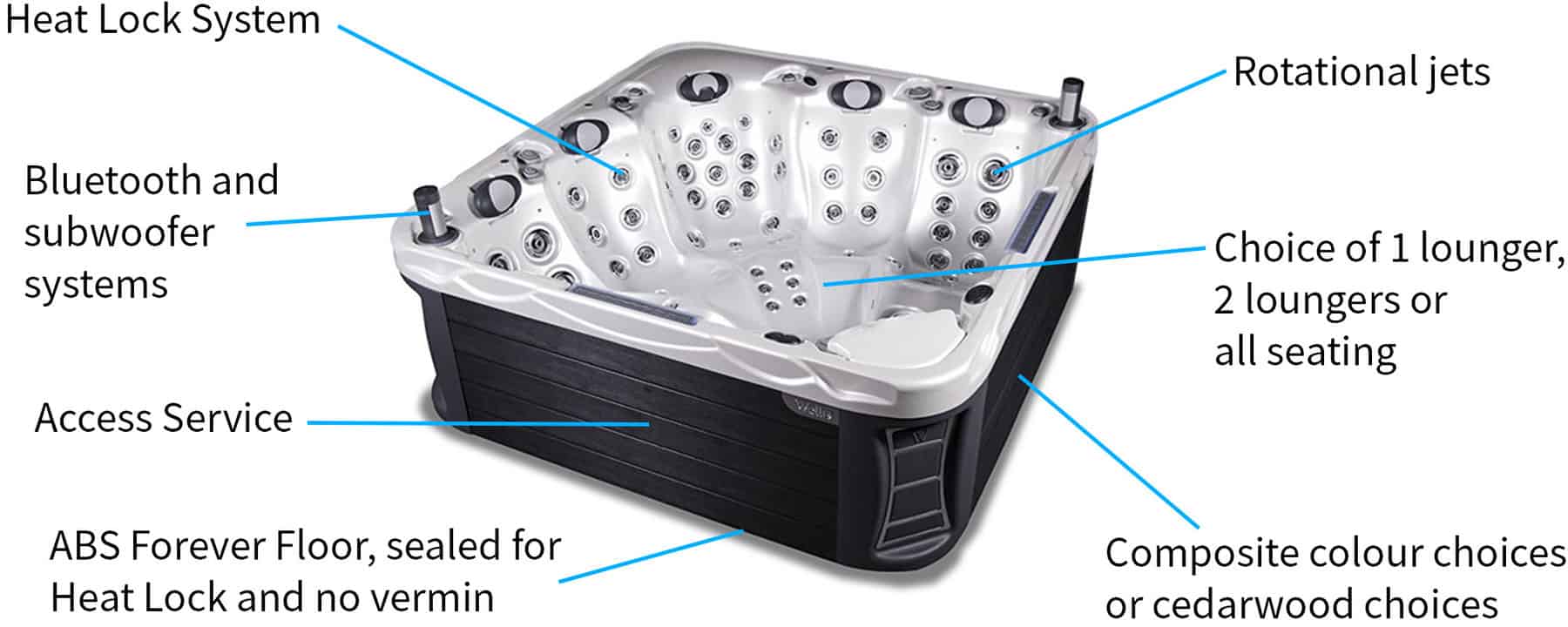 Why Choose Us?
Energy saving HEATLOCK system
Over 20 years of hot tub experience
Large warehouse stocks and all parts in the UK
Full tub access to all parts & pipes for servicing
Trade-ins & reconditioned Spas available
Friendly service, very informative would highly recommend x
A first rate consistent service , always available to answer questions . A1 service .. A1 product .. couldn't be happier .
So happy with our Wellis hot tub. Such a friendly team and great customer service. Thank you.
The Energy-Efficient HEATLOCK System
Worried about the cost of energy and running a hot tub? Our eco-friendly hot tubs are equipped with Heatlock System technology which captures and recycles wasted heat generated by the hot tub pumps, which amounts to around 30% of the total energy used in a hot tub. This innovative technology helps homeowners cut down on their energy bills whilst still enjoying the full benefits of warmth and comfort that a hot tub and home spa system bring.