Health and Hot Tubs
Relaxing in a spa allows you to escape to a calmer, inviting place, far away from the stress of everyday life. Immersing your body and soul in the embrace of warm tranquillity allows the body to recharge and revitalise itself.
What is Hydrotherapy?
Hydrotherapy is an alternative and positive form of medicine for pain relief from various body ailments, alongside incredible relaxation benefits. The added bonus of Hot Tub hydrotherapy, of course, is with the warmer water temperature and targeted water jets.
Hydrotherapy for overall wellness
Hydrotherapy is one of the most popular forms of therapeutic treatment for everyone, regardless of age. Pain relief and relaxation are the two main benefits of hydrotherapy. The Hot Tub & Swimspa Centre brings all the wonderful advantages and hot tub benefits right to your home. With a wide range of hot tubs and SwimSpas, we have plenty of options for entertainment, socialising, therapeutic treatment and much more!

Allows blood to flow more effectively around the body , promoting deep sleep

Water aids those who are unable to exercise on dry land due to physical reasons

Promotes Healthier, revitalised and younger looking Skin

Improves and speeds up muscle recovery and fitness

Specially designed adjustable jets direct deep tissue hydro-massage to specific areas

Lowers blood sugar and blood pressure, ideal for Diabetes sufferers

Decreases Frequency of Migraines and Tension Headaches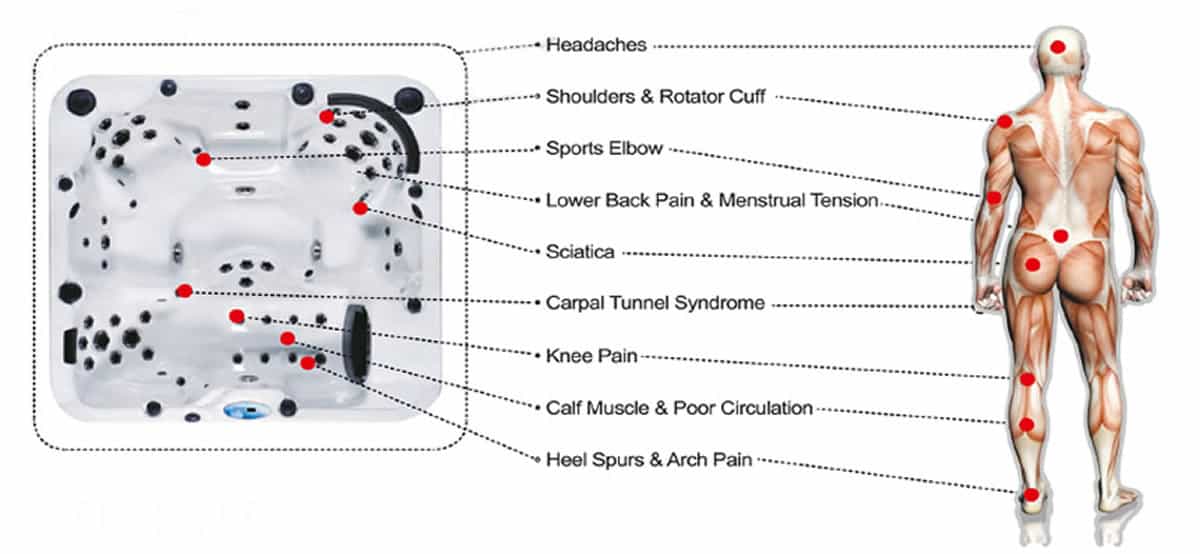 How we can help
These are just a few of the amazing health benefits a Hot Tub and Swim Spa can offer. Here at The Hot Tub & Swimspa centre, we take health and hot tubs seriously. We understand the importance of purchasing the right Hot Tub, which is why our team offers the ultimate in service and experience.
If you're looking for a Hot Tub or SwimSpa, we're on hand to help. We offer a huge range of high quality, energy efficient hot tubs so whatever you're looking for; we'll have the right option for you.
Visit our showroom or contact us today and see some of our amazing hot tubs in action!